The key to a good recipe is to make something in minimal time that tastes amazing. This is a modern twist on Grandma's boiled eggs on toast. There would be very few people that could resist the flavours or Rye or Sourdough, Avocado and freshly laid eggs.
And this recipe for The Best Egg and Avocado Recipe is so simple to make.
Serves Two Persons
Ingredients
Four slices of Rye or Sourdough
Four x Fresh eggs
1 x Avocado
Pine Nuts or roasted cashews
Salt and Pepper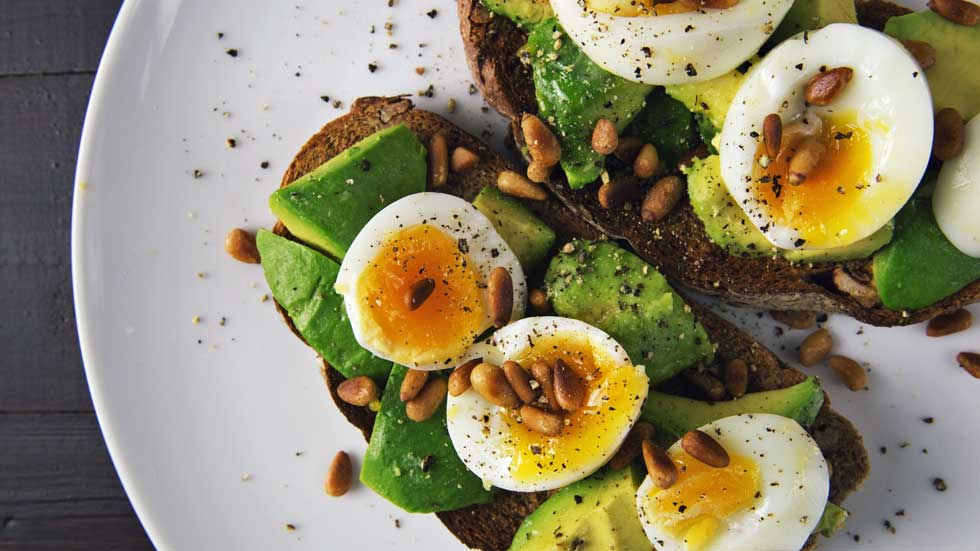 Step 1 - Boil the Eggs:
Place eggs in a pot and fill the saucepan with cold water to cover the eggs with say 5cm on top. Add half a teaspoon of salt. Heat water until boiling.
Remove the heat and cover the pot with a lid.
Allow 4 minutes for soft runny eggs
Allow 6 minutes for a medium cooked yolk
Allow 15 minutes for hard cooked yolk
Once the eggs have cooked cool them by draining out the hot water from the pot and filling with cold water for a few minutes.
Step 2 - Avocado:
Remove the Avocado skin and seed and place in the compost bin. Roughly cut the Avocado into thin pieces.
Step 3 - Toasting:
It is important to leave this last so you have crisp, hot toast. Slice the Rye or Sourdough. Toast in your toaster until you achieve your preferred crispness.
While the Rye or Sourdough is toasting, remove the shell from the eggs.
Step 4 - Assemble
Place two slices of Toast on a plate. add butter or margarine if you like.
Place the Avocado on the toast.
Slice the eggs in half and place on top of the Avocado.
Season with Salt and Pepper, optionally sprinkle with Pine nuts or Roasted Cashews.
Bone Appetit.
*Don't forget to write to us and let us know if you love this recipe for The Best Egg and Avocado Recipe